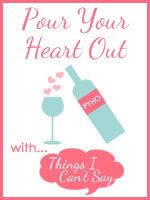 Last night, in bed, while I had been sleeping for hours, I felt something bite my leg. It wasn't a painful bite, but I knew it was a bite, or did I? I was in such a deep sleep that I thought I had been dreaming I had been bitten. In my sleepy stupor, I moved my legs across the mattress sheet in a quick movement just to make sure that if it wasn't a dream, the intruder would leave, schnell!
All was well until I woke up this morning to find the crumpled body of the spider on my clean white sheets- YUK!
In the future, I will know to WAKE THE HECK UP--dream or no dream.
My fear of spiders is tantamount to my fear of nuclear annihilation. I know they have a purpose on the planet--just not MY planet, thank you.
In fact, I abide them so much, that I have had to scroll down to write this post, just so I won't see that ungodly creature above. And I purposefully left the photo small--sorry, but even the thought of a large spider sends me into fits.
Do you have an unreasonable fear?